There's no doubt that a well-planned mobile app can reap huge benefits in terms of engaging with your valued customers or users, but with most people may want a mobile app to be more comfortable to use than a website or desktop application, it's critical that it's up to scratch – and that's where we come in. NAM Software is an award-winning mobile app development company in Winnipeg that specializes in iOS and Android app development. We'll work with you to not only envision the concept of the mobile app but also to build a world-class software product that is fit for purpose and can scale as your business and user base grow.
OUR LOGO DESIGN SERVICES
We create powerful user experiences that drivetraffic,generate leads and increase sales.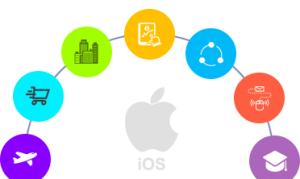 iPhone Applications




Development Winnipeg
We develop iPhone Applications that suit the client's requirements. There have been many recent updates with the iPhone with the release of new iPhones, including the iPhone X. Additionally the iOS version has also been boosted to version 11. The Apps we develop take advantage this and offer all the new features.
your business website succeed online.
Android Applications



Development Winnipeg
We develop apps for the Android applications marketplace, which directly competes with Apple's app store. We design and develop native Android, as well as cross-platform hybrid mobile applications, to create applications, that support,Android Smartphones, Android Tablets, Android Wearables and Samsung Wearables.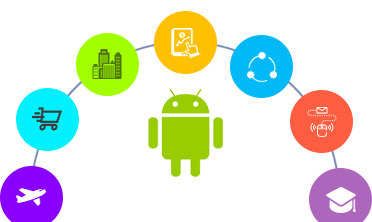 Android app development
Nevertheless of the type of business you run, we provide customized android app development solutions that are tailored to your specific requirements. Our highly skilled android mobile app development experts have thoroughly explored the various customization options in Android. Get a full, end-to-end app package for your company, including integration with existing back-end systems and even support and maintenance from our expert android app developers.
We provide the best, most cost-effective, and most dependable custom Android app development services to startups, small businesses, and large corporations. Get the best mobility solutions for your company from our dedicated team of experts who have in-depth knowledge, specialist abilities, and proficiency in developing Android applications. Get a precise estimate and assessment of your business requirements, and then hire the best android app developer on an hourly or project basis who will remain committed to your custom android app development project. Our Android app development team will concentrate on developing a user-friendly, high-performance mobile application that will provide your company with the best opportunity to scale. Our Android app developers and UX designers are experts at developing bespoke enterprise apps that assist your company in developing effective mobile strategies.
A good enterprise android app will increase organizational efficiency and help keep your employees motivated, happy, and performing at their best.
IOS app development
We are the most effective iOS app development company in Winnipeg With a diverse team of iOS app developers, we provide iPhone development services ranging from wire-framing to testing. Our iOS development company's goal is to create apps that have the potential to stand out in Apple app stores. With our skilled team, we work on the app icon, UI/UX creation, development, and testing. If you're looking for exceptional IOS programming, look no further, and here's why:
Competition Research.

Ideation.

UI/UX Designing.

Regular Updates.

Creative solutions

Specialized Features

Social Media Integration

Uniqueness
We help with a wide range of iOS app development functionalities that will improve user experiences, such as Al Chatbox, payment system, QR scan, and many more. We develop an iPhone app with an innovative approach that is easily noticed by people, regardless of the product or service you sell or serve.
Must-have features for a mobile app
Intrinsic Intuitiveness
People usually don't like complexity on a small screen. We'll work with you to confirm that your app simplifies an existing process; otherwise, people won't use it.
Engaging UX
 this is closely related to simplicity; if the app doesn't have a great user experience and makes it easier for the customer to do something, then no one's going to use it more than once.
Fast App Load Speed
If your new app does not load and respond within milliseconds, users will move on to the next one.
Scalability
When your app "goes viral," you must ensure that it was designed for scale.
What are the major advantages of using a mobile app?
We overlook making sure you get the right app for your needs, goals, and budget. So, why create an app?
Interactivity
Native apps can be created to interact with all of the phone's features, such as an accelerometer, camera, and GPS.
Fewer Restrictions
They are not restricted by a browser and can be used without one.
Better User Experience
Mobile apps load and operate more quickly and simply than mobile browsers or desktop computers.
Stickiness 
When using a mobile app, visitors manage to stay online for 3-4 times longer than when using a mobile site.
Wide Reach
Your app will be available on the Apple App Store and Google Play, putting it in front of people who are looking to download apps.
Because it isn't always clear whether a mobile app is superior to a web app or vice versa, we also provide the option of a hybrid app, which combines mobile and web app functionality.